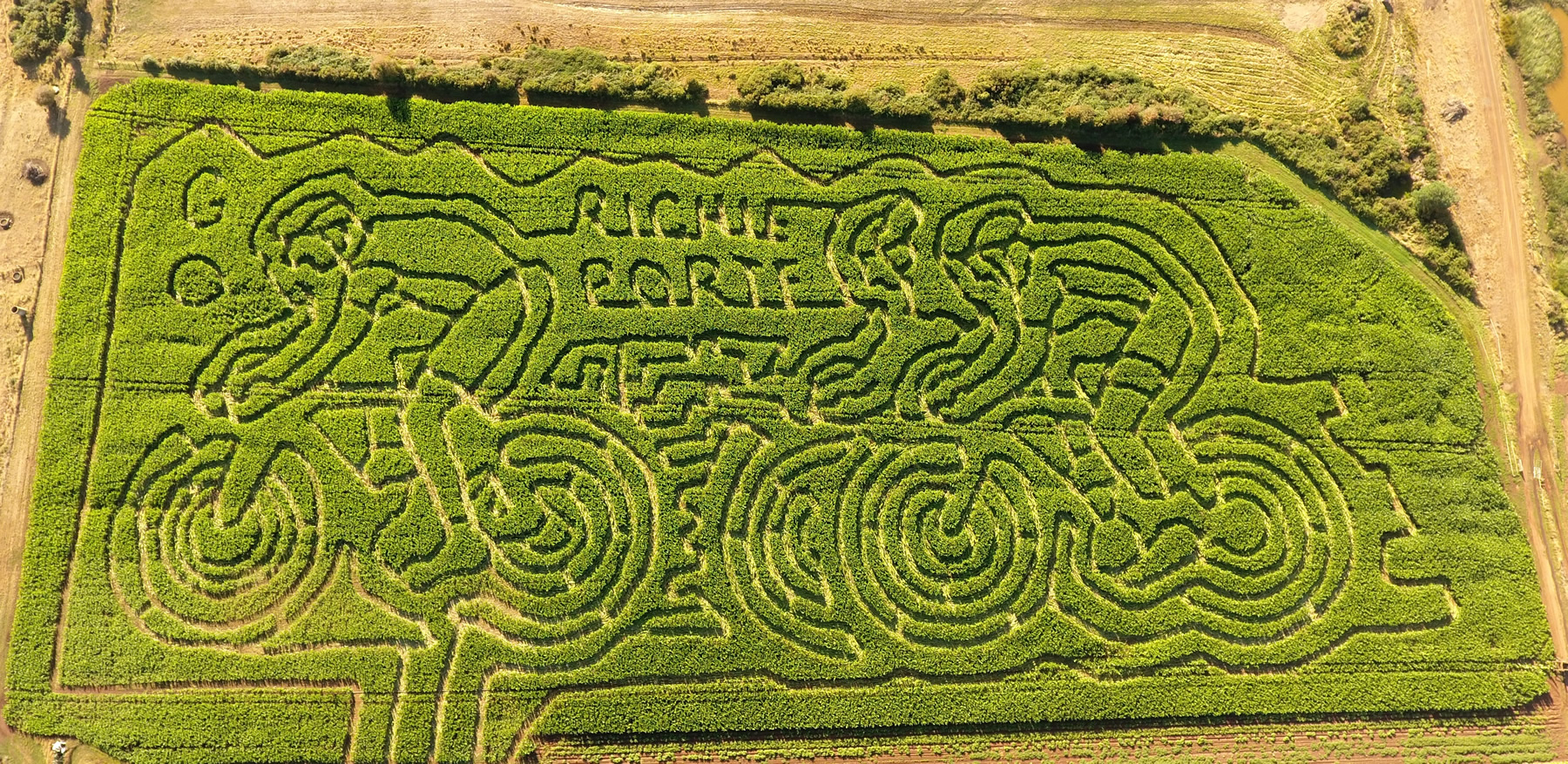 The Maze is now CLOSED for the 2018 season!

The 2018 Rupertswood Farm Crop Maze features . . . .
Tasmanian cycling legend, Richie Porte
The Maze design was the idea of farmer and Porte fan, Rowan Clark, of Rupertswood Farm, Hagley. 'I have been thinking of a Richie Maze for some years now. We are huge fans and love watching him race, particularly in July when the Tour de France is on', said Mr Clark. 'Richie is a great role model…always presents himself with spirit, courage and dignity…even under enormous amounts of pressure. Plus' he added 'Richie seems like just a really nice guy. We hope he likes our Maze and we wish him all the best in 2018'.
The image of Richie leading the peloton up the French Alps, was designed by international Maze specialists, Mazescape, and is Mr Clark's fifth Crop Maze.  The maze took Mr Clark eight hours to mow into his four hectare crop.
For the first time, the 2018 Rupertswood Farm Crop Maze will incorporate a bike track into its design for visitors to ride through. The Maze will also feature two different designs, the cyclists as the primary maze and Richie's winning front wheel as the 'mini-maze' for younger visitors.
Rupertswood Farm is also excited to announce that Hazelbrae House will be catering for maze visitors this year and will be serving produce sourced primarily from the farm. Visitors will also have the opportunity to experience the ultimate 'paddock to plate' fare by foraging for farm produce in the Rupertswood Farm vege garden.
For more information, please go to Planning Your Visit.