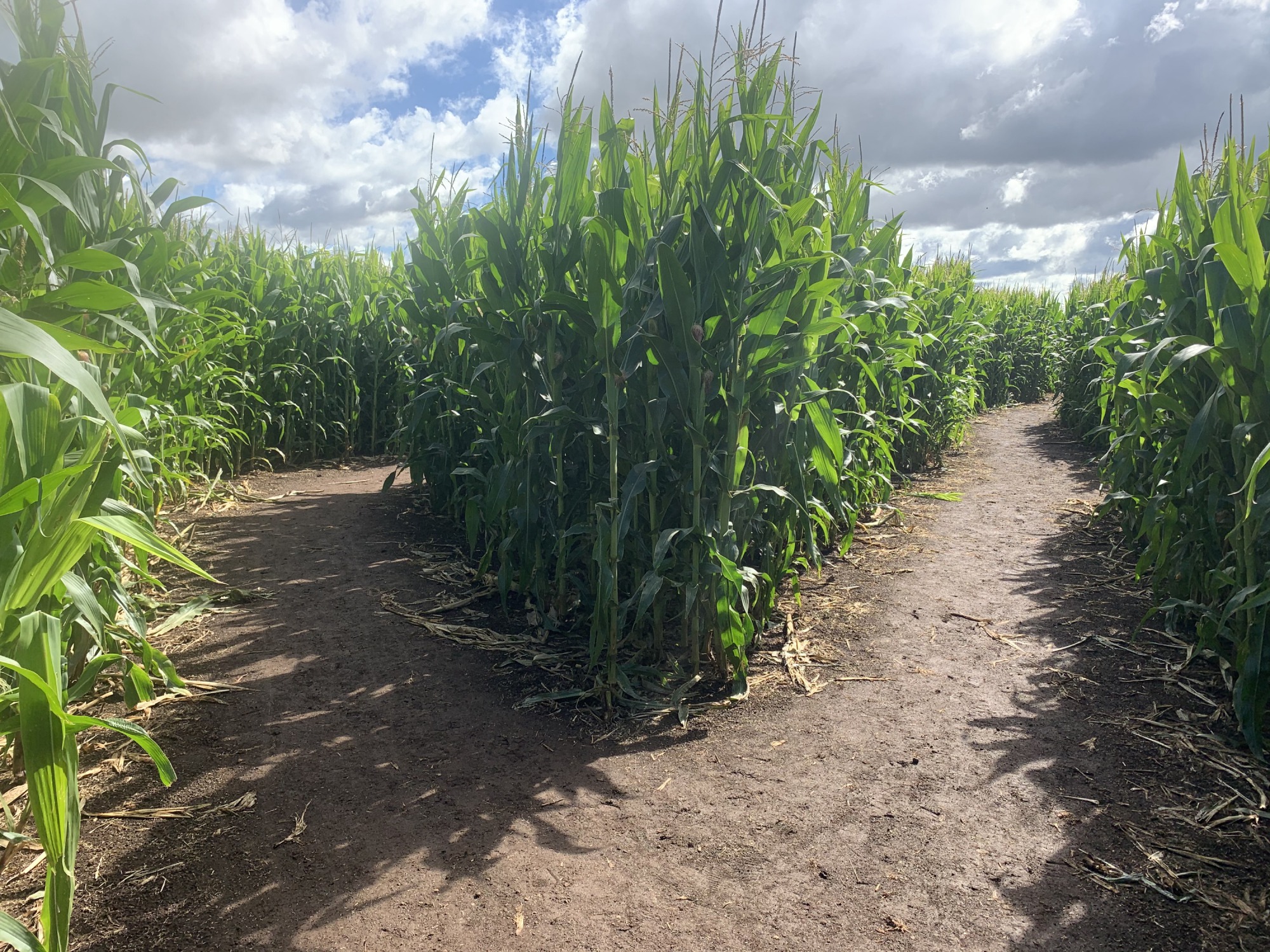 The Crop Maze will return …
Opening 2 March 2024
…and what will the new design be for 2024?!
The Crop Maze is a highlight on the Tasmanian events calendar, drawing around 10,000 visitors to the farm each year. Inside the Maze, as well as finding your way through, visitors can try to locate and identify all of the hidden clues and crack the secret code!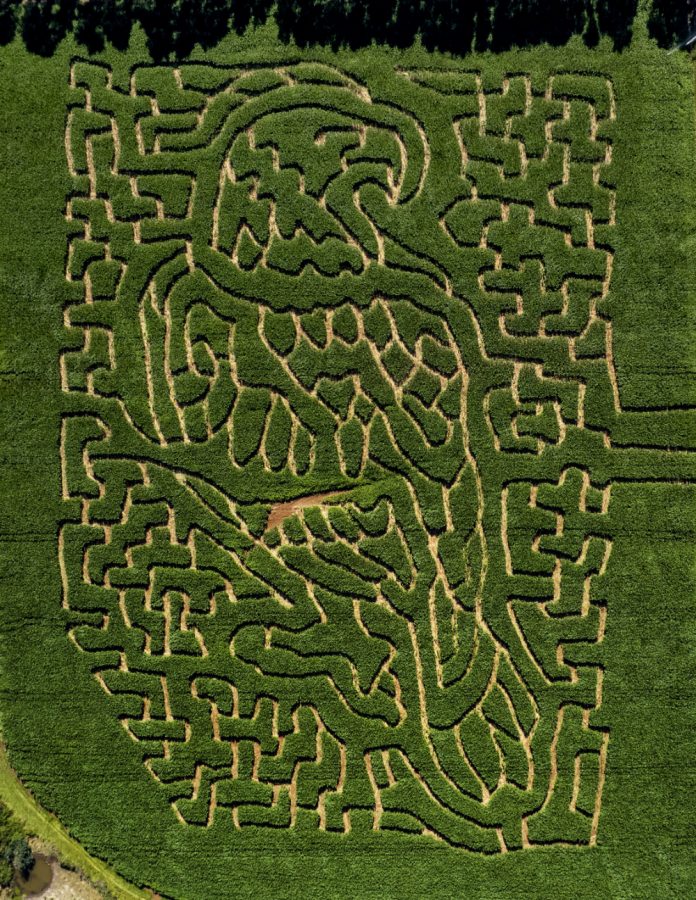 The Maze will open from Saturday, 2 March 2024 to the public to explore (open for a limited time of 7 weekends). A wonderful day out for families and friends, the Crop Maze gives visitors a chance to enjoy quality time on a Tasmanian family farm.
The Maze will host its Gala Day on Sunday, 3 March 2024 celebrating the start of the Maze season. This day will include sheep dog demonstrations, music, gum boot throwing, egg and spoon races, and scarecrow building.
Visitor tickets can be purchased online through Eventbrite using the link below.
The Rupertswood Farm Crop Maze is proudly supported by the Tasmanian Government through Events Tasmania.

Please purchase tickets online through Eventbrite:
A wonderful day out, the Crop Maze gives visitors a chance to enjoy time on a working Tasmanian family farm. Visitors can experience the ultimate 'paddock to plate' fare by foraging in the Rupertswood Farm vegetable garden! The Maze is open for a short season over seven weekends only … before the crop is harvested for silage.
As seen in …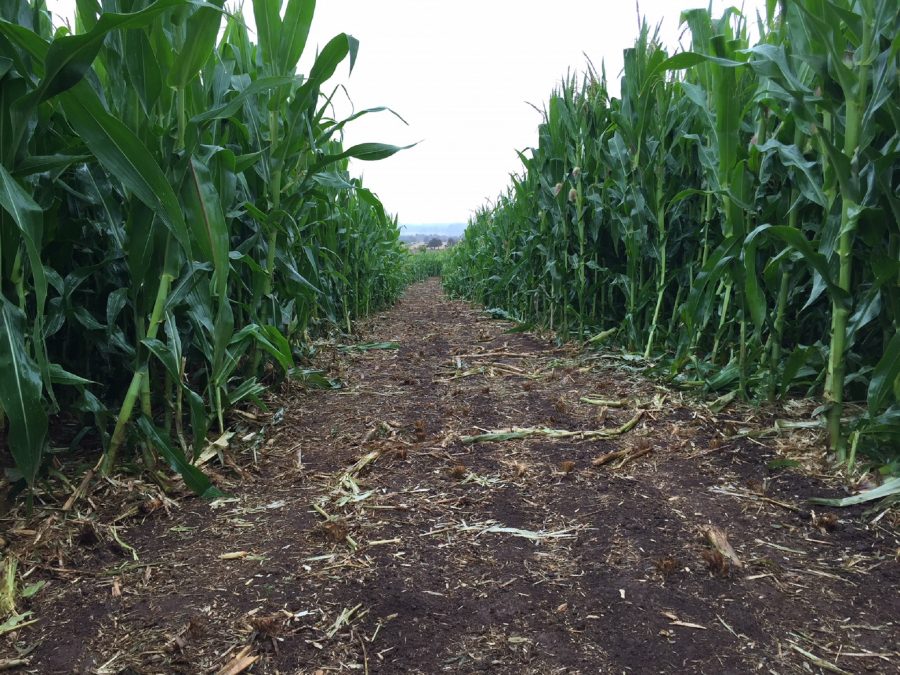 What our visitors are saying
The Crop Maze is a memorable experience for visitors has earned us some glowing feedback.
"Unmissable … a working farm that transforms a huge maize crop into an enormous MAZE …. you can spend many hours at this friendly place. Highly recommended!!!"

18 February 2019, Tripadvisor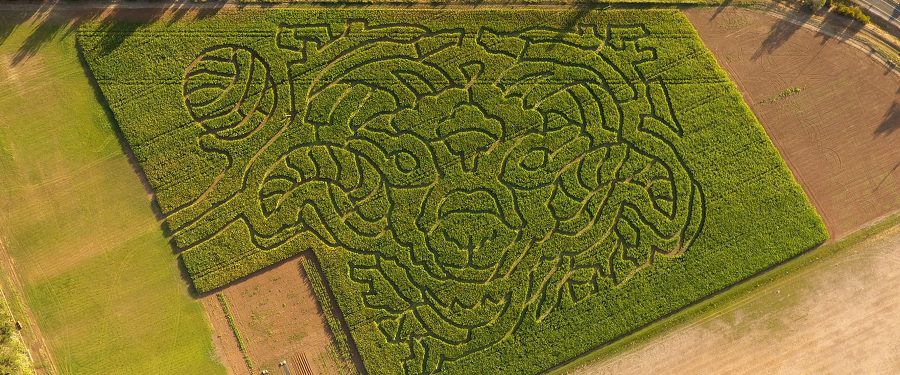 "New maze every year, no cobwebs or overgrown hedges. The kids love the 'find the objects' activities and hay bale play areas. A fantastic day … !"

1 March 2020, Facebook review
"A magic day at Rupertswood Farm. A great family outing. So well catered for food-wise and activities for the kids. Highly recommend. Go visit …"

4 March 2018, Facebook review
Read more of our visitor reviews
Rupertswood Farm
Rupertswood is a family farm located in the scenic countryside of Hagley, Tasmania (20 minutes from Launceston). Farmer, Rowan Clark, creates a new Crop Maze each year and initially came up with the idea when trying to find ways to entertain his children! The Rupertswood Farm Crop Maze is now a major agri-tourism attraction in Northern Tasmania and attracts around 7,000 visitors each March.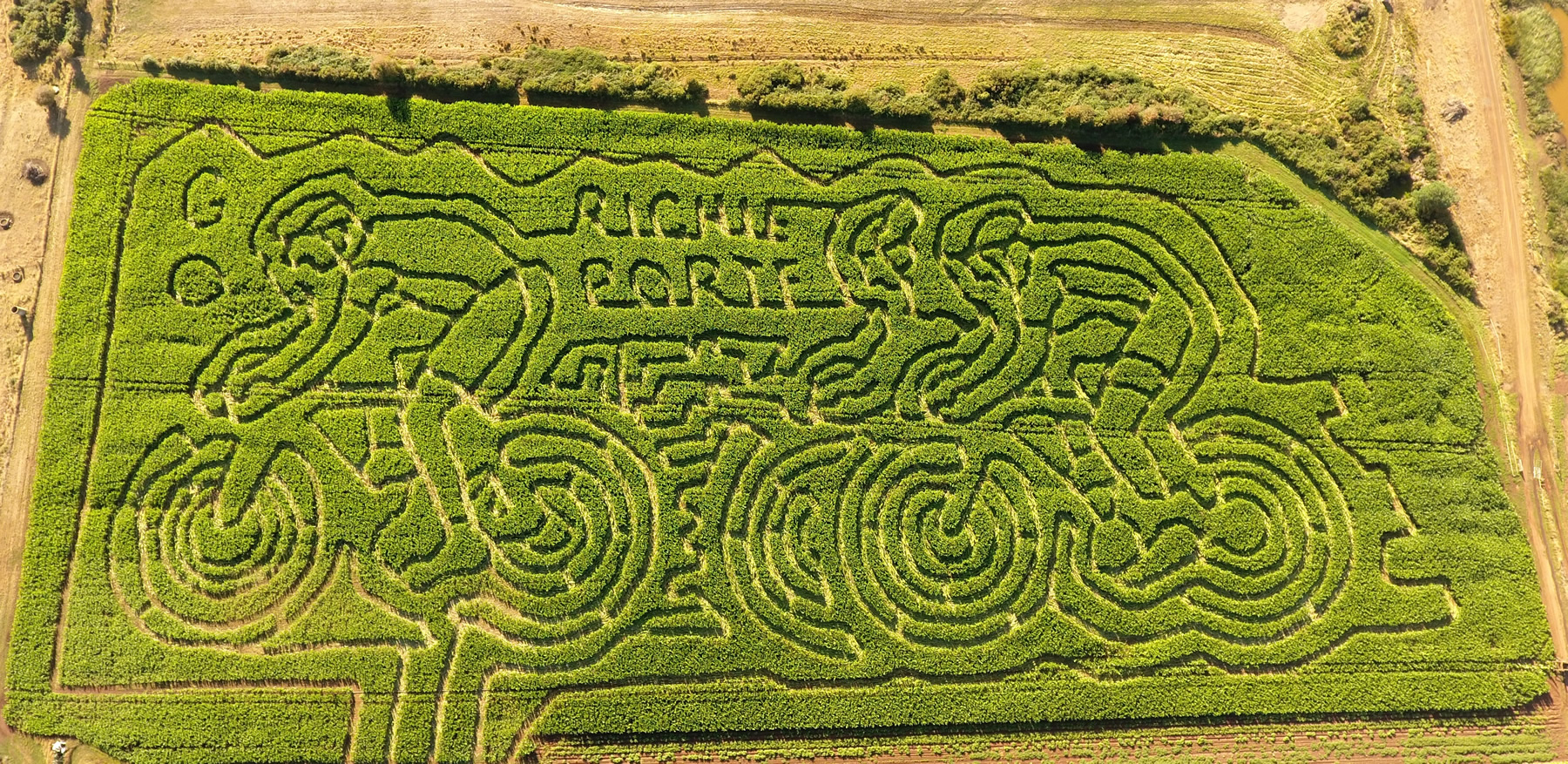 2018 Crop Maze – Richie Porte, Tasmanian cycling legend
(view past designs)