2019 – Bee Crop Maze
A massive image of a native Tasmanian bee flying from her hive, was carved into a 5 hectare maize crop in Tasmania!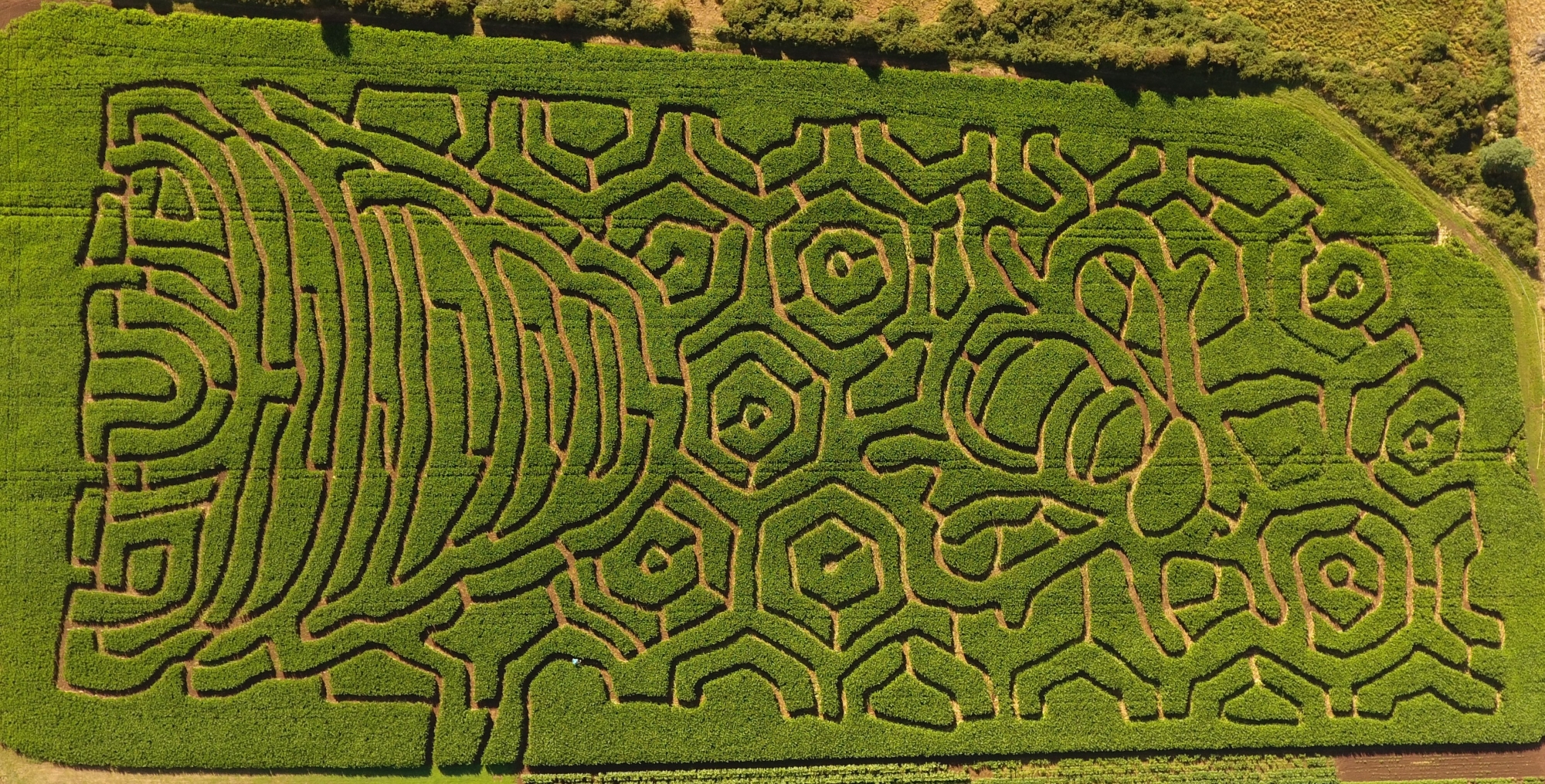 Farmer Rowan Clark, owner of Rupertswood Farm, was stung by a bee when deciding on a new Crop Maze theme. He had a severe anaphylactic reaction and was rushed to hospital by ambulance. Incredibly, he was then bitten again two weeks later when moving a fallen tree. His wife administered two Epipens and they waited for the ambulance. 'As I lay on the ground struggling to breathe, barely conscious, I saw it as a sign' explained Mr Clark, 'Yes, a sign that I probably needed to stay away from bees…but, also that a Bee Crop Maze was my destiny!'
Jokes aside, Mr Clark is extremely grateful for the fast response from the Tasmanian Ambulance Service and believes the critical role bees play in our natural environment needs to be highlighted and understood. 'I finished at around 3am on my 50th birthday…it was an interesting way to start the day. I really struggled with cutting the hexagon shapes in the dark but generally I am pretty happy with the overall outcome'.
2018 – Richie Porte
The 2018 Maze was of Tasmanian cycling legend, Richie Porte, leading the peloton up the French Alps.  Rowan and Anna are huge fans and had been planning this Maze for a number of years.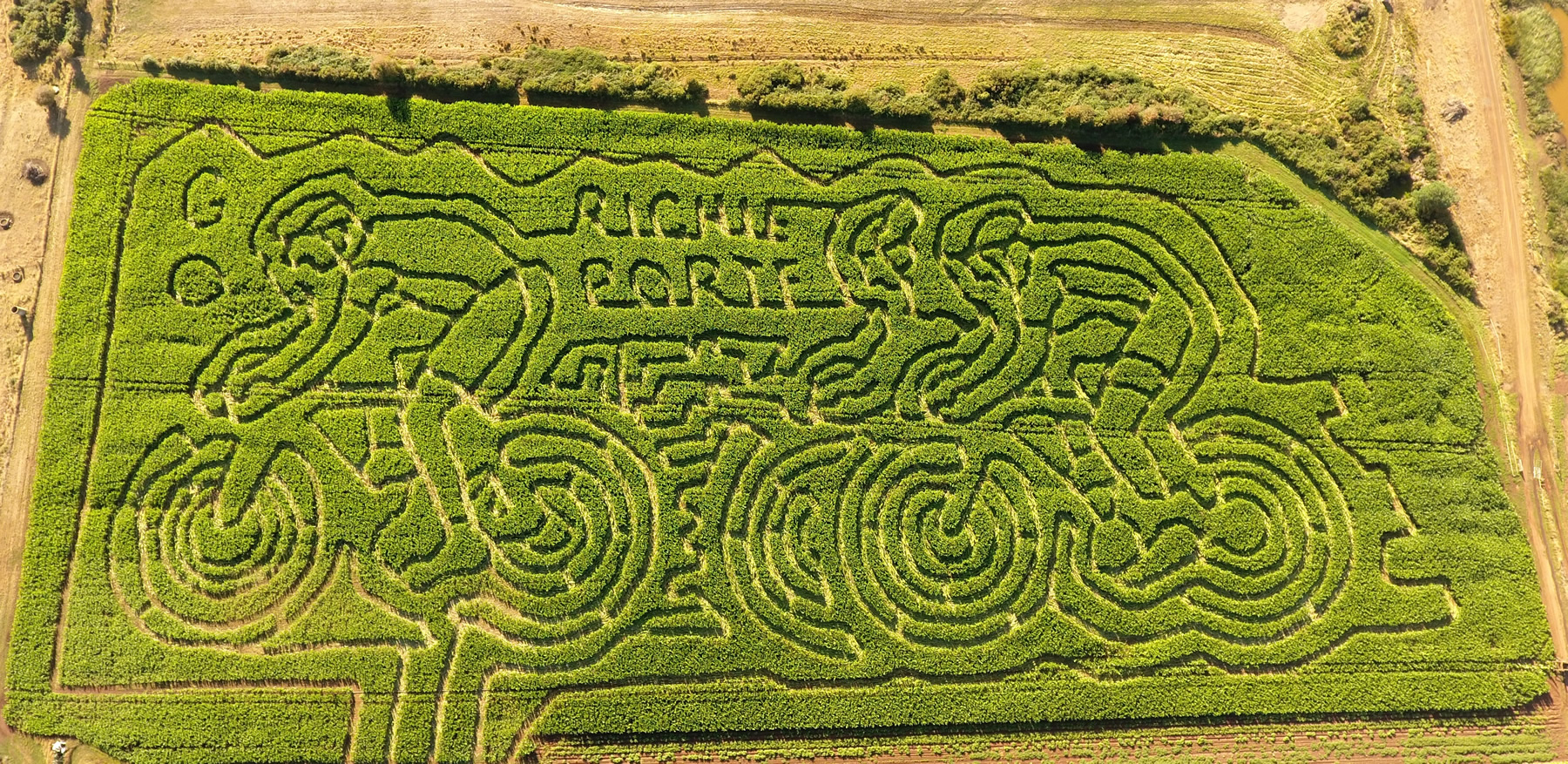 2017 – Tasmania
A giant image of the state of Tasmania was 2017's popular design. It was a celebration of all things Tasmanian. The Maze featured two different designs, the central part of Tasmania as the primary maze and a King Island 'mini-maze' for younger visitors.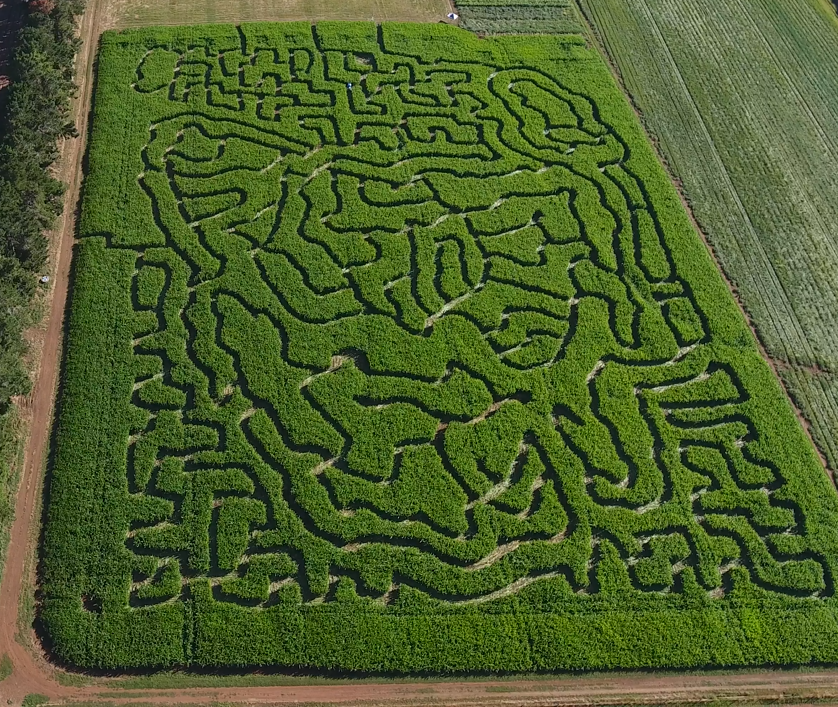 2016 – Rain
The design around the drop and symbol for water highlighted why this precious resource is so vital to farming communities.
2015 – Poppy
The 2015 Crop Maze, in the design of a poppy, was developed as a tribute to those who fought in World War I. The Poppy Maze featured two different designs, the poppy plant as the central maze and a leaf 'mini-maze' for younger visitors.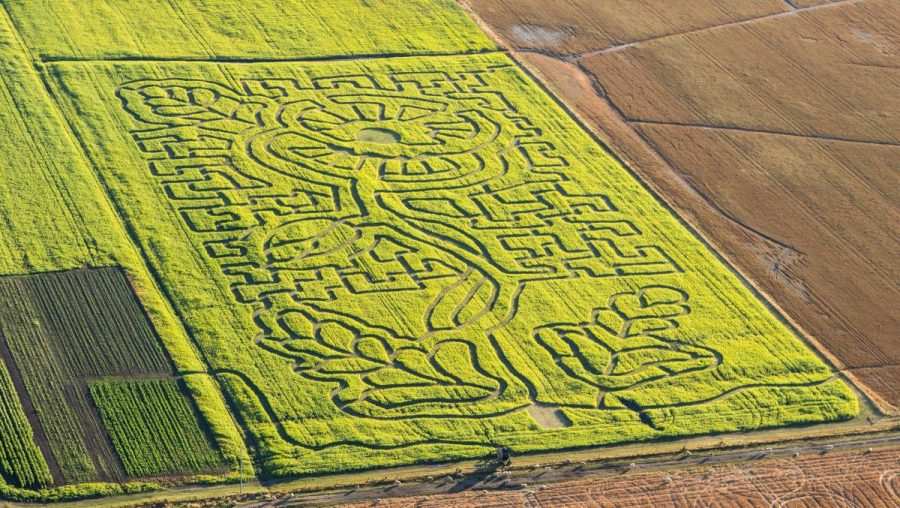 2014 – Tasmanian Tiger
In 2014, the Rupertswood Farm Crop Maze featured its very own Tassie Tiger Trail. Visitors were challenged to discovering the Tiger's pawprints in the maze and learn fascinating facts about the Tassie Tiger.